Travel videography and filming first responders presents itself with a unique set of challenges. The Sony FDR-AX53 (aka Burtha to us) has proven herself worthy and found a forever home with the Megs. Here are a few reasons why we always recommend this camera first over the rest.
Stabilization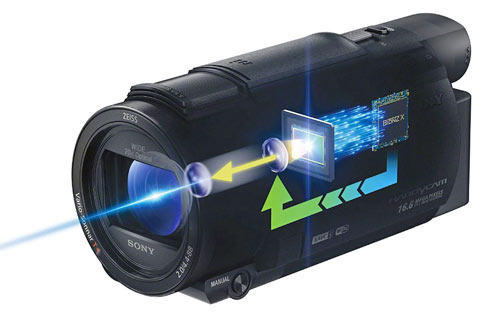 All hail the Balanced Optical SteadyShot. We feel like this feature is by far one of the best features built into any camera and should be recognized on it's own. One of the most difficult parts we have with filming on the move is that we're filming on the move. We've tried just about every avenue of stabilization out there, but the Balanced Optical SteadyShot with Intelligent Active built into the FDR-AX53 has been our favorite by far. This has allowed us to ditch our rigs, tripods, and other bulky equipment in order to free up a hand for beer. Choosing the right option for the right shot does take messing with, but well worth it. Thanks Sony!
High Quality Recording
If there's a shot you want, there's a feature on this camera to capture it with. The Sony FDR-AX53 films in multiple recording modes including that thing all the kids are talking about, 4K. While the 4K feature is amazing and slowly taking over HD, the space needed to film is hard to keep up with on the move. The improved stabilization also does not work in the 4K shooting mode. So we recently switched to the Ultra HD mode and have been just as happy with the results. Burtha has a wide variety of features that accommodate almost any environment. From high speed recording in full HD at 120fps to the NIGHTSHOT mode that uses infrared light which can capture images in complete darkness, the features on this camera are well worth the price ($849.99).
We could write for days about how great this camera is and it's amazing specs. Here's a link to the  Full Specifications and Features on the Sony website. While we use a wide variety of cameras with multiple brand names, our favorite has been Sony and the FDR-AX53 is our first recommendation when it comes to camcorders.